To Benefit
2017 Featured Local Charity:

Central Texas Food Bank
The mission of the Central Texas Food Bank is to nourish hungry people and lead the community in ending hunger. CTFB serves as the largest hunger relief organization in Central Texas, providing emergency food assistance to people who are hungry or at risk of hunger. They are a 60,000 sq. foot food distribution center, headquartered in Austin, TX, working with nearly 300 Partner Agencies throughout 21 counties to distribute nutritious food. CTFB serves nearly 46,000 people every week, 40% of those that they serve are children or elderly. 1 in 4 children in Central Texas is hungry or at risk of hunger.
How you can make a difference: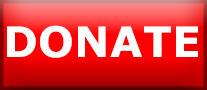 For every $1 donated, the Food Bank can provide $6 worth of nutritious food, the equivalent to 3 meals. You can help the Central Texas Food Bank by making a direct donation to them here. If you live in the area, CTFB is always in need of volunteers. Grab a friend or two and spend a day helping out as you get ready for our Austin Marathon Event.
To volunteer or learn more about the Capital Area of Texas Food Bank please visit their website: https://www.austinfoodbank.org/
---
Other Participating Charities